On March 14th SL-8065, TK-8131 and TK-17815 participated in the very first Belgian Championship Coin Tossing in Aalst organized by De Schuur Van Scheire. SL-8065 was eliminated in round one, TK-8131 in round two. TK-17815 made it into the third round. After his elimination, he could count on psychological support by Henk Rijckaert, a famous Belgian comedian and co-host of "De Schuur van Scheire". At the exit TK-8131 gave further support.
Lieven Scheire is the most famous Nerd in Belgium. Reports of the Championship are all over the net. The Belgian Garrison was mentioned in the national newspaper "Het Laatste Nieuws".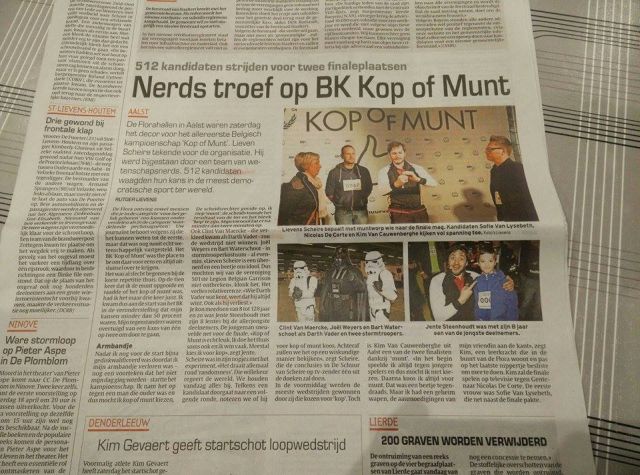 http://www.hln.be/regio/nieuws-uit-aalst/nerds-troef-op-bk-kop-of-munt-a2252977
The entire show aired Wednesday, March 25th at één.
Parts of the show can be found on YouTube.

Report on TV Oost can be found here:
http://www.tvoost.be/nl/2015-03-15/bk-kop-of-munt-in-aalst/#.VQatPo6G-So